TAoN No. 48: The Neighborhood Calendar Challenge
Plus: Airplane Mode, Other People's Windows, a New Icebreaker, & More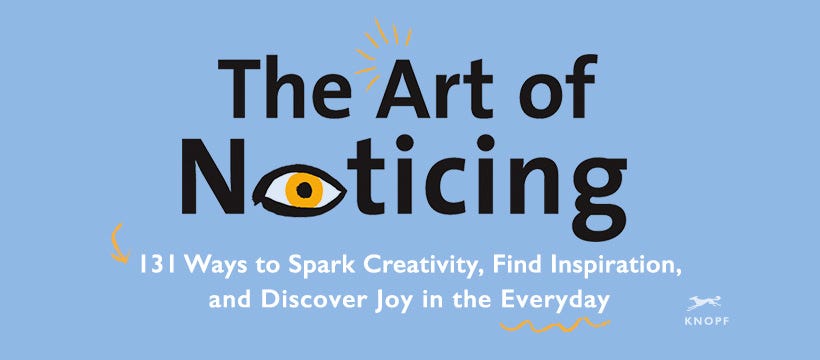 The Art of Noticing: 131 Ways to Spark Creativity, Find Inspiration, and Discover Joy In the Everyday offers exercises, prompts, provocations, games and things you can actually do to build attention muscles, stave off distraction, pick up on what everybody else overlooked, and experience the joy of noticing. Indiebound | Amazon | Barnes & Noble | Knopf. This newsletter offers related news and ideas and noteworthy projects that have come along since I finished the book. ****Subscribe or unsubscribe at: robwalker.substack.com.****
The Neighborhood Calendar Challenge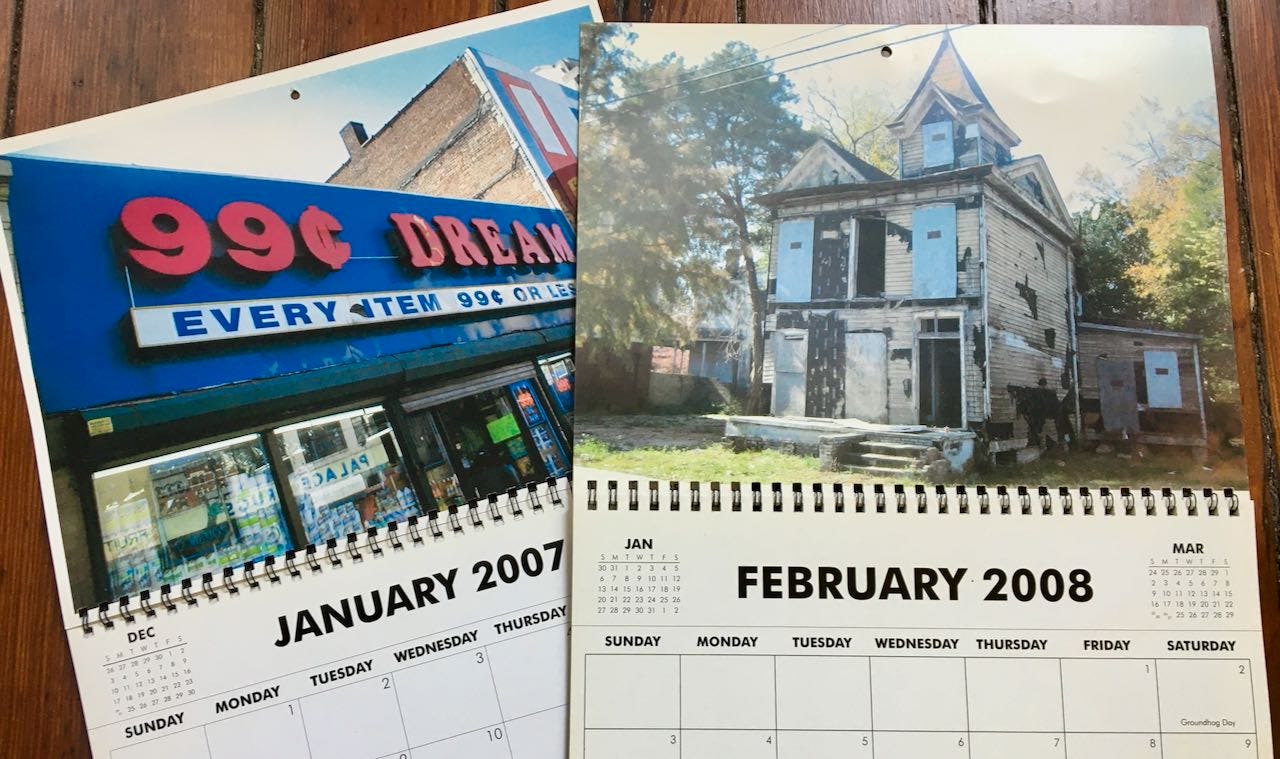 Years ago — way, way before I ever thought of writing The Art of Noticing — I made a couple of calendars that I've been thinking about lately. The first, for the year 2007, featured various snapshots I'd taken around our old Jersey City neighborhood; we had moved to Savannah, and I liked having in our new kitchen a fresh reminder, every month, of some personal landmark from the place we'd left behind.
Meanwhile, one of my pastimes as I explored our new neighborhood was snapping pictures of the neglected/abandoned houses that dotted the area at the time. This became a 2008 calendar, which I named: "Eyesores of the Hostess City."
Although I uesd Cafepress to have these printed, I wasn't making them for public consumption, they were just for our amusement. I couldn't think of a good calendar idea for 2009, so I stopped the practice.
Until now!
A few weeks ago I started gathering images for a 2021 calendar. More on that later. But first: I want to encourage you to join me.
For months now this newsletter has repeatedly addressed the theme of how to exercise your noticing and attention muscles when movements are so limited. This prompt extends that idea: Over the next few months, take occasional pictures around your neighborhood, with an eye toward compiling enough (12) for a calendar. [This can be a good summer project to involve kids in, I'd venture.]
Potential parameters:
Maybe the images you compile are (like my J.C. calendar) a series of personal landmarks — sites you would miss if you moved.

Maybe you want to narrow it to a category: flowers, architectural details, birds, trees, even just a particular color, anything you want.

Maybe you want to pair up this exercise with the "single-object scavenger hunt" I describe in the book: document all the interesting mailboxes or fence ornaments or store banners or the backs-of-stop-signs or whatever it is — good, bad, indifferent-but-interesting — that you have noticed recurs through your neighborhood.
If you're already taking routine walks or bike rides, just add this to your existing ritual. If you aren't, and you're not restricted from doing so by current pandemic rules in your area, then start, with this in mind! I realize at this point more people are traveling back to job neighborhoods, while others remain more or less permanently indoors. Adjust as needed — make this challenge work for you and your situation. (And obviously: Be safe about it.)
The idea is to give yourself a new way of experiencing familiar territory. And, whether you use Cafepress* or whatever services now exist, the idea is also to create a document of your discoveries — and perhaps of this strange time. (I love the calendar format because you only need 12 images, and because it's a functional medium: Worse case scenario, you still have an object with all the dates on it.)
My examples aside, you certainly don't have to make a calendar of the kind of gritty, grubby, borderline ridiculous images I always revert to. As I've said many times, I'm personally most interested in noticing the stuff nobody wants me to notice, which in this instance may well result in a calendar that basically subverts the idea of what should be on a calendar. If you're into that, go for it. But also it's totally okay to make something beautiful!
Whatever you come up with, I hope you'll share it with me (consumed@robwalker.net). I'll announce details in the weeks ahead, but I hereby pledge that assuming I get a suitable response I'll share with TAoN readers my favorite examples — and pick a Neighborhood Calendar Champion. (Any prize will be, uh, modest. Play for pride.)
For now, let's just focus on the fact that we all have plenty of time to hunt for and collect images. And I don't know about you, but I like having a goal associated with the end of 2020. I'm knee deep in my own image-gathering, and the process is helping me cope. More next time, but here is my most recent scouting image. Can you guess my subject/theme?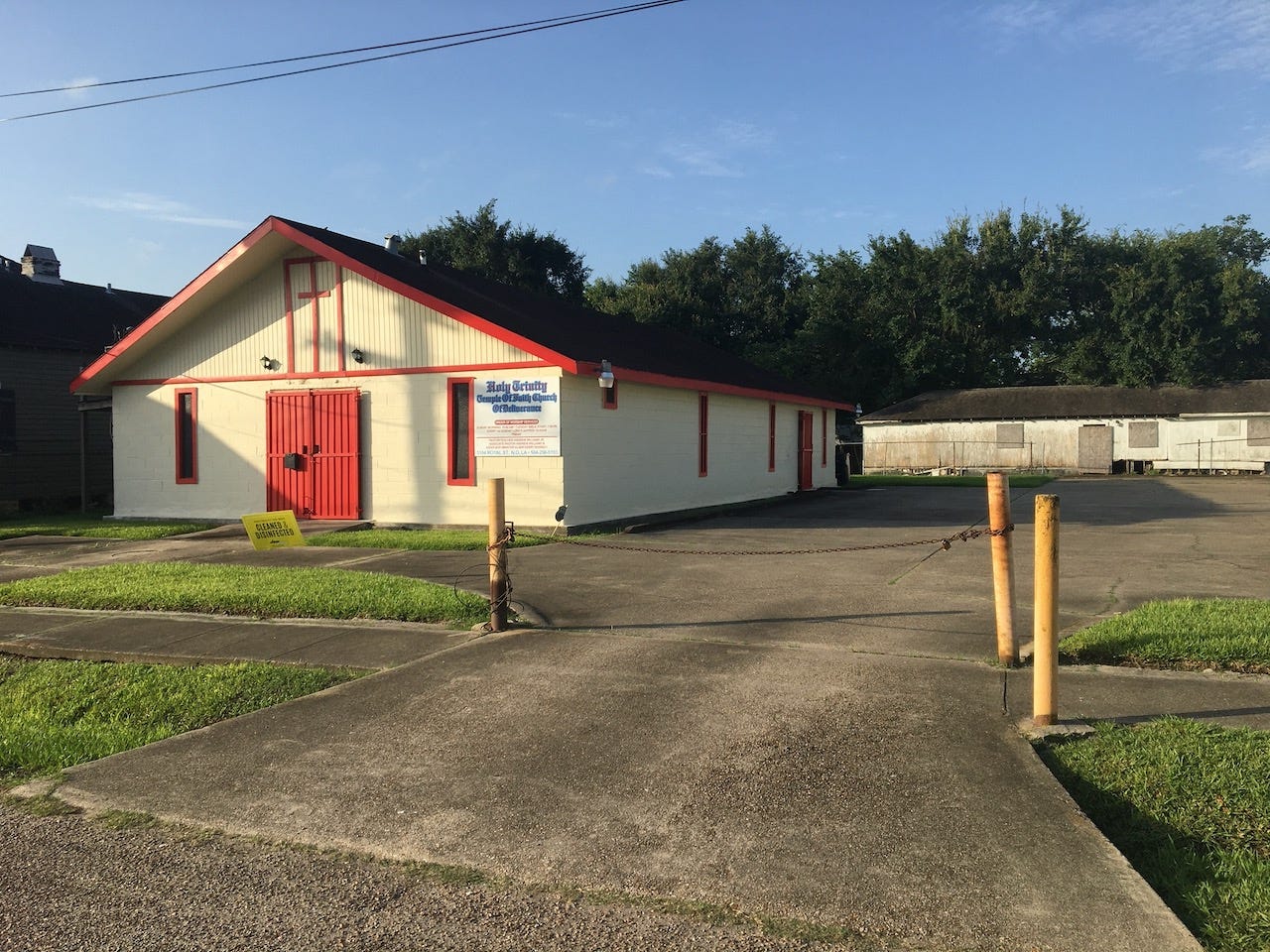 * I'm not endorsing Cafepress per se, and have not done any research on current printing options; if you have tips or opinions please let me know: consumed@robwalker.net
Airplane Mode
Last issue I wrote about inventing an imaginary commute — some kind of predefined break to start and end your work day (a 20-minute walk, for example).
The truth is I've worked at home for 20 years, so the commute is not a ritual I've been missing. But ruminating on this subject, I realized there is a recurring chunk of time that I miss precisely because it was (like a commute) sort of beyond my control, in ways that would normally be annoying: air travel.
I don't anticipate being on a plane again anytime soon, and there's something about this that I miss. It's not that I enjoy flying; I complain about the same stuff everyone complains about. But I really enjoy the feeling of being largely inaccessible. I really dig airplane mode.
I love the feeling of being so out of pocket that I may as well read a novel, or make notes about some long-shot future project, or fully focus on an episode of Snap Judgment, or whatever — basically do anything besides work that somebody else wants me to do. To borrow from a prompt in the book, plane trips are a great venue for "an appointment with myself."
I'm working on how to recreate this, and any answer will vary by the rules wherever you are. But consider blocking out a few hours of virtual "airplane mode" time — for you and you alone.
Post Script: Taking a break from writing this issue, I caught up on reading some stuff I'd bookmarked this week, and that included this NYT piece on rituals. It quotes Kevin Love, who plays for the Cleveland Cavaliers, describing a pre-game ritual that includes listening to "mellow, atmospheric" music. From the article:

"I named the playlist 'Airplane Mode' because it's a way for me to just shut off," [Love] said. Families might want to create their own airplane mode ritual on weekend mornings where they play songs they've chosen together and do their favorite exercises or yoga poses.
Other People's Windows
I've written about the pleasure of simply looking out the window, more than once. But maybe months of being stuck at home has you wishing for new windows to look out of.
The invaluable Recommendo newsletter points to a site called WindowSwap. Basically, people have made short, static-view videos out their windows, and uploaded them. Click to look through one, click again to look through another — peek through windows at views in India, Stockholm, Shanghai, etc. (And, if you like, upload your own.) Fun idea!
Icebreaker Of The Week
This week's icebreaker comes from Sandeep Chakraborty. It requires no preamble:
If you could rename yourself, what new name would you choose, and why?
For years I have wondered if I should have adopted a more unusual, memorable name — better branding for a writer;)
Thanks much Sandeep!
As always:
Send your favorite icebreaker (whether you made it up or found it elsewhere) to consumed@robwalker.net
In Other News

@pretavoyager, @effulgence_radiance, @haebbmaster
Okay, that's it! Next issue in two weeks.
As always, I value your feedback (suggestions, critiques, positive reinforcement, constructive insults, etc.), as well as your tips or stories or personal noticing rituals, and your icebreakers: consumed@robwalker.net.
Thanks for reading!
rw

P.S. If you enjoyed this, share it and/or sign up here: robwalker.substack.com.
Twitter | Facebook | Medium | RobWalker.net | NB: I use Amazon Affiliate links
All this by Rob Walker PO Box 171, 748 Mehle St., Arabi LA 70032 

Unsubscribe Here if you wish.