TAoN #31: How Mundane Can You Get?
PLUS: A new icebreaker, and some fresh endorsements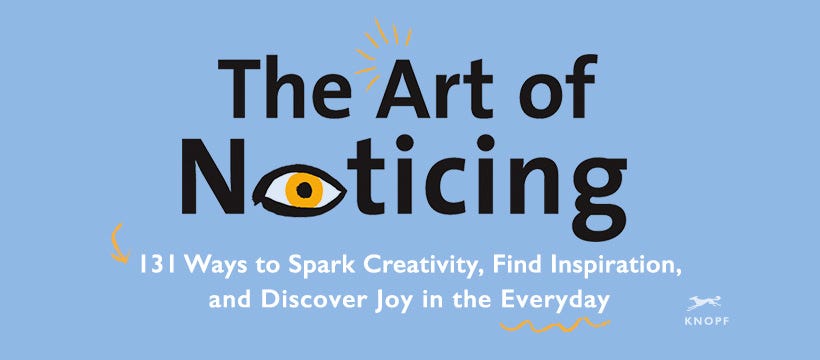 The Art of Noticing: 131 Ways to Spark Creativity, Find Inspiration, and Discover Joy In the Everyday offers exercises, prompts, provocations, games and things you can actually do to build attention muscles, stave off distraction, pick up on what everybody else overlooked, and experience the joy of noticing. Indiebound | Amazon | Barnes & Noble | Knopf | All purpose link for readers in UK/Europe or US

This newsletter offers related news and ideas and noteworthy projects that have come along since I finished the book. Subscribe or unsubscribe at: robwalker.substack.com.
How Mundane Can You Get?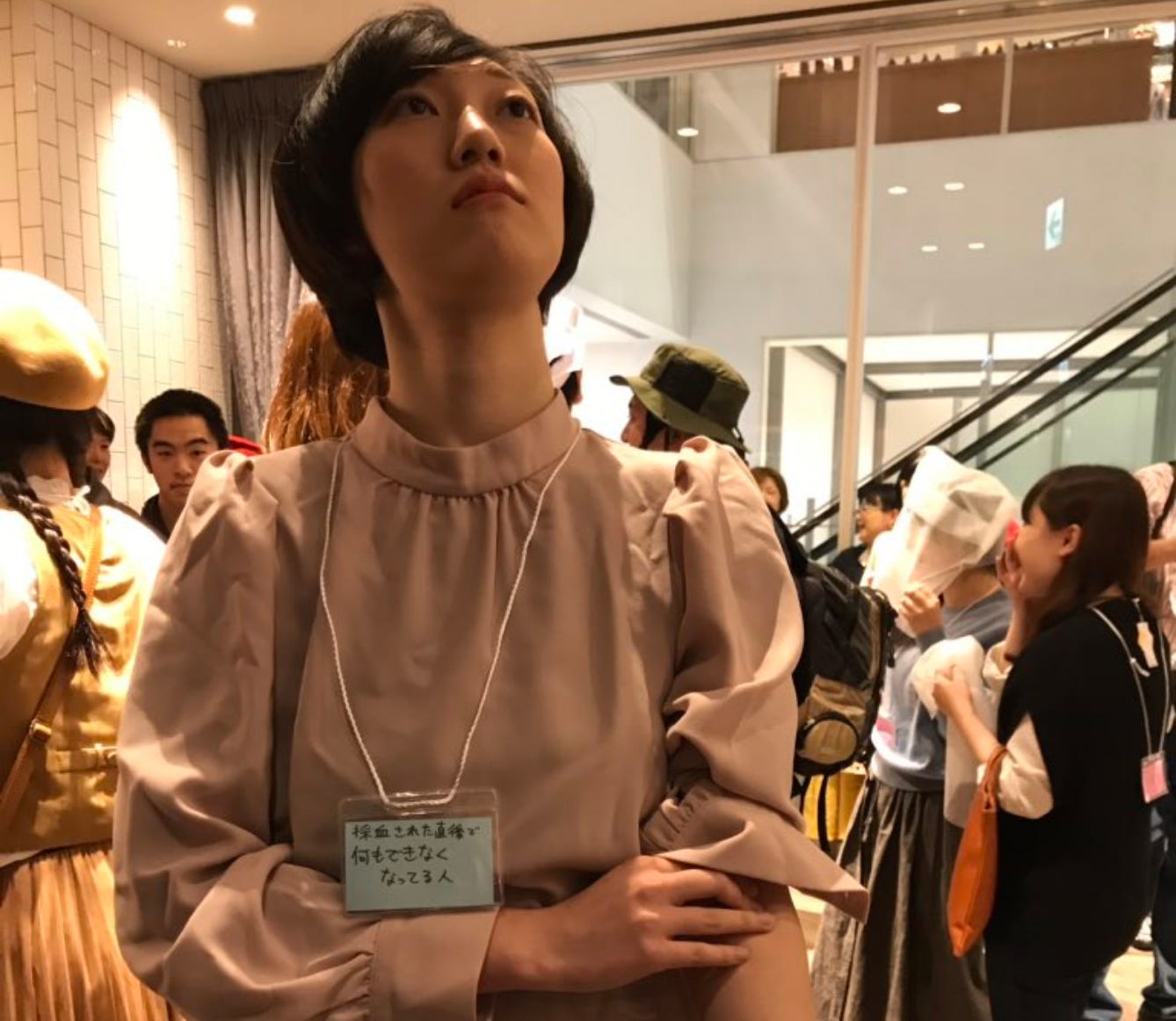 Halloween is a creative holiday: You can decorate your house, you can dream up an elaborate costume. But if you want to do something really fun, maybe you should try to get totally mundane.
I have just recently learned about an annual Halloween event in Japan that involves "mundane" (or "plain" or "subdued") costumes. Such as: "a girl who just gave blood and now can't do anything for a few minutes." (See above.) Or "guy who grabbed a cart but didn't buy much." Or "The Lady Who Was Lined Up for the Autograph Session But People Cut Ahead of Her Anyway."
I love the combination of observation and creativity here: Thinking up something that involves minimal props, and is somehow weirdly specific and grounded. It's like a costume as a short story. Ever since I read about this I've been scanning the world for mundane costume ideas. (It's not clear from anything I've read, but I think at these parties, everyone wears a lanyard that explains their costume. If you know whether or not I'm right about that, let me know.)
If you're going to a party tonight and still haven't settled on a costume, don't just buy a Nixon mask or whatever. Look around, and come up with something mundane!
Via the great Final Boss Form and the great Kottke.org.
Icebreaker Of The Week
This week's icebreaker is stolen from the smart and talented writer Matt Klam. (I don't think he'll mind; we've always gotten along.) Here it is:
If you could do something that you don't do because it's bad for you, but you could do it without any repercussions — what would you do?
As it happens, this thought exercise led to some trouble, which you can read about here if you wish. I don't want to wade into that, beyond saying that I like Matt, and I like this question. As always:
Send your favorite icebreaker (whether you made it up or got it elsewhere) to consumed@robwalker.net
Random Endorsements:
In Other News: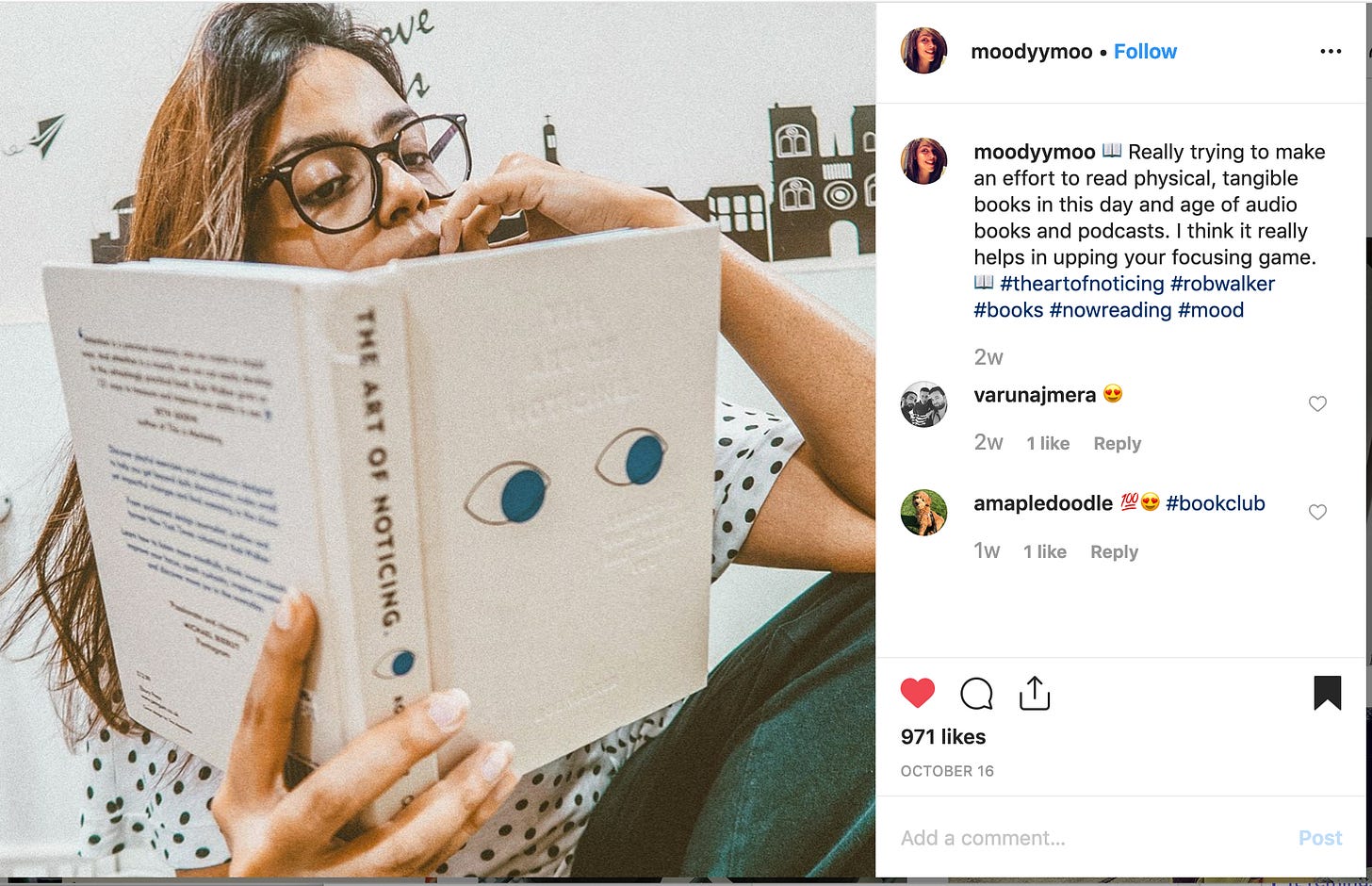 Okay, that's it! As always, I value your feedback (suggestions, critiques, positive reinforcement, constructive insults, etc.), as well as your tips or stories or personal noticing rituals, and your icebreakers: consumed@robwalker.net.
Thanks for reading!
rw

P.S. If you enjoyed this, share it and/or sign up here: robwalker.substack.com.
Twitter | Facebook | Medium | RobWalker.net | NB: I use Amazon Affiliate links.