RW Quarterly Report: "Adventures With Objects" for the Smithsonian, and more.
Opening theme: "Losing My Edge," by LCD Soundsystem

[ 1. ] NEWS

On July 1, the Smithsonian's National Museum of American History opens Object Project, a 4,000-square-foot space devoted to "everyday things that changed everything." My companion essay for the exhibition — exploring the role that adventurous consumers and users play in defining object functions and meanings — is out right now.

This was a bit of an undertaking, but worth it: It's presented in a really impressive multimedia format — don't miss the bicycle bugle calls — and everyone I got to work with was amazing. Check it out here. And obviously, if you can, check out Object Project itself when you're in D.C.; it's a real achievement.

Design And Violence, edited by Paola Antonelli and Jamer Hunt, with Michelle Millar Fisher, is out now. The book collects essays from MoMA's online exhibition of the same title, by Anne-Marie Slaughter, Steven Pinker, Camille Paglia, William Gibson, Angélique Kidjo, and me, among others.

Please Forward: How Blogging Reconnected New Orleans After Katrina, edited by (my pal) Cynthia Joyce, will be out in August. The anthology makes the point suggested by the subtitle, and contributes to the discussion of "citizen journalism" in the digital era. (It includes a piece that I wrote, long ago.) More here.

[ 2. ] WORK
Blight-tracking technology, in my debut City Tech column, for Land Lines: here.

An online RadioShack for maker/hacker types, for Fast Company: here.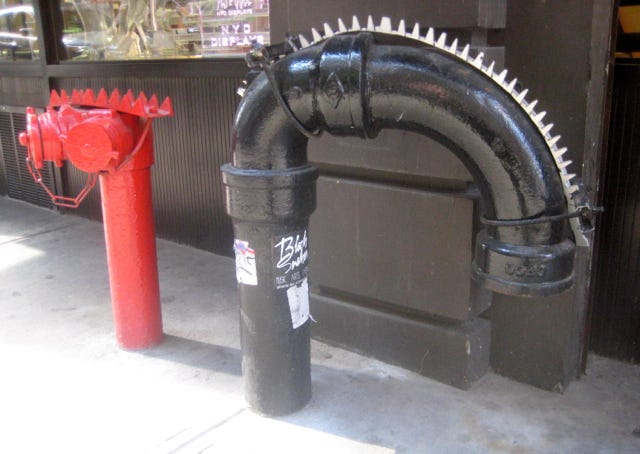 [ 3. ] PRODUCT PLACEMENT

A while ago I backed the Kickstarter for the documentary (Dis)Honesty, which draws on the work of the excellent Dan Ariely. I've since seen the finished product, and I recommend it heartily! More here. But I have to point out this bonus feature for me. Briefly glimpsed on Ariely's office bookshelf early in the film: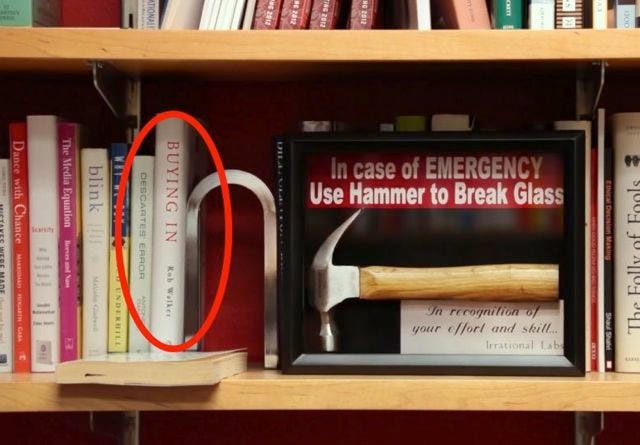 [4] JUST LOOKING


[ 5. ] Playlist

"Empty Head," Screaming Females
"Body Shop," Madonna
"Master of None," Marijuana Deathsquads
"Hard To Explain," The Strokes
"Honey," Torres

Editorial Note: Recently I stumbled on this old post about an even older predecessor to this very newsletter, and was reminded of the format I used back then. I have sorta kinda revived it above. I'm looking for a new "closing theme." Send your suggestions and whatever news or other feedback you may have to consumed@robwalker.net.

Thanks for reading!

rw

https://tinyletter.com/RobWalker