Discover more from The Art of Noticing
Ideas, inspiration, and provocations for creativity, work, and staying human. From author Rob Walker.
Over 39,000 subscribers
Look Strange
TAoN No. 146: Subversive attention — when "form follows dysfunction." Plus: Writers & artists "Seeing Things," and more.
It's been a few months since I first encountered the work of Hongxi Li (via a post in BoingBoing.) I hadn't been sure what to say about it — but I sure have kept thinking about it. And after some mulling, I've concluded that her work has stuck with me because it suggests a form strange seeing. And that's good.
Here's the example that first got my attention; it's called "School Chair" (there's a short video on her Instagram):
Riffing on a school chair/desk set, the piece reflects her feeling that she "couldn't fit into the school system," Li said in an interview with Emergent Magazine. (This definitely resonates for me — this looks exactly what school felt like!)
But the piece also inevitably makes you think about how our lives are shaped by (designed) forces we can't control — often with unfortunate results. I think anyone who has ever been stuck in an uncomfortable chair (which is basically everyone) should respond to what Li is up to here. Her way of seeing strange, I'd argue, is a form of creative complaining — a longtime TAoN theme. Also, she's consistently funny, which helps.
Here's another example: An object/performance called "Travel Light," that involves a take on a luxury suitcase. This one shreds whatever you put into it (IG link for short video):
And one more: Li's installation depicting a table-for-one diner called Next, with a (grotesque) steak/cake hybrid meal, an absurd spoon/fork combo, and an emphasis on getting the moment over with rather than enjoying it. (Link for more pictures.)
An article in Plinth describes Li's practice as "taking an everyday object like a cabbage or a chair and making it strange, so we can see it anew." Partly that means seeing what's strange in the first place.
And clearly there's subversion in how she sees, and something like satire in what she makes. ("It's a joke that makes us cry," says her Instagram profile.) The article quotes a gallerist: "Li's work takes the modernist tenet of form follows function and twists it: here, form follows dysfunction."
Look imaginatively: Try seeing what we accept as normal, and re-frame it in a "strange" way. Stay light, even funny — but be serious. Pay creative attention, and stay open to where that might lead.
Check out more of Hongxi Li's work on Instagram.
---
TAoN IS A READER-SUPPORTED PUBLICATION:
For access to past and future subscriber-only posts, discussion threads — and most important, to keep this free edition alive for all —

support TAoN

with a

paid subscription

. For no particular reason I'm having a sale:
THE NEXT FREE EDITION IN TWO WEEKS
---
"SEEING THINGS"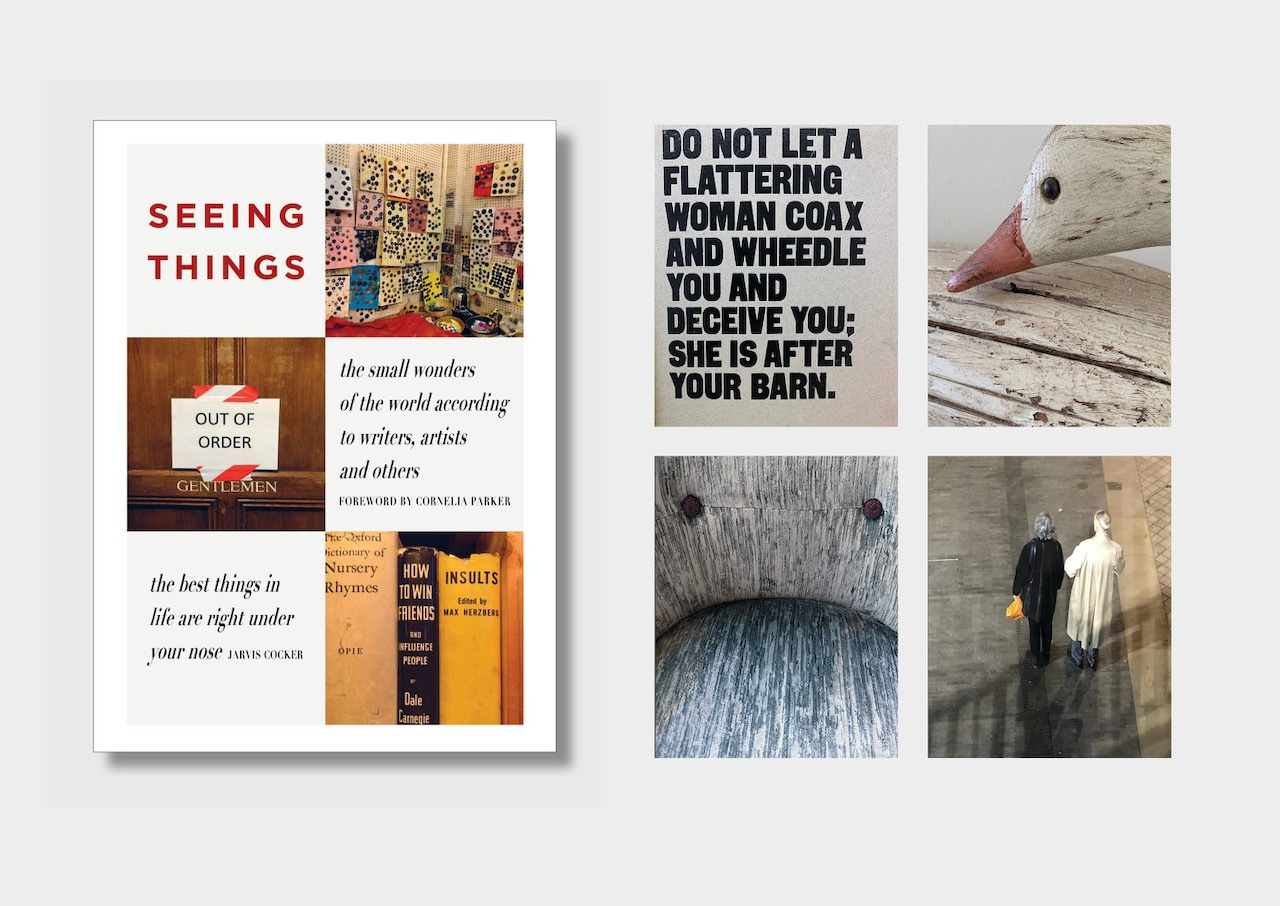 I admit it, I was sucked in by a headline, in Lit Hub: "What do writers do on Instagram?" One answer is offered by a charming book called Seeing Things: The Small Wonders of the World According to Writers, Artists and Others. Publisher Redstone Press says:
This book gathers some of the most captivating images from the Instagram pages of well-known artists, writers, musicians and archivists – each pursuing interests beyond what they're known for.
Contributors include Neil Gaiman, Roz Chast, and many more. I love the spirit, and many of the specific images. Generally I have mixed feelings about how taking pictures, especially for social media, affects the way we engage with the world. But Seeing Things makes a good case for the upside.
"I have posted over a thousand images on Instagram.," artist Cornelia Parker declares in the introduction. "A stream of consciousness that helps hone my eye, alerting me to potential wherever I am."
Redstone Press turns out to publish a lot of interesting and hard-to-categorize books. More at their site. And more on Seeing Things here.
Shout-out to TAoN reader Misia for the nudge on this: Thank you!
---
IN OTHER NEWS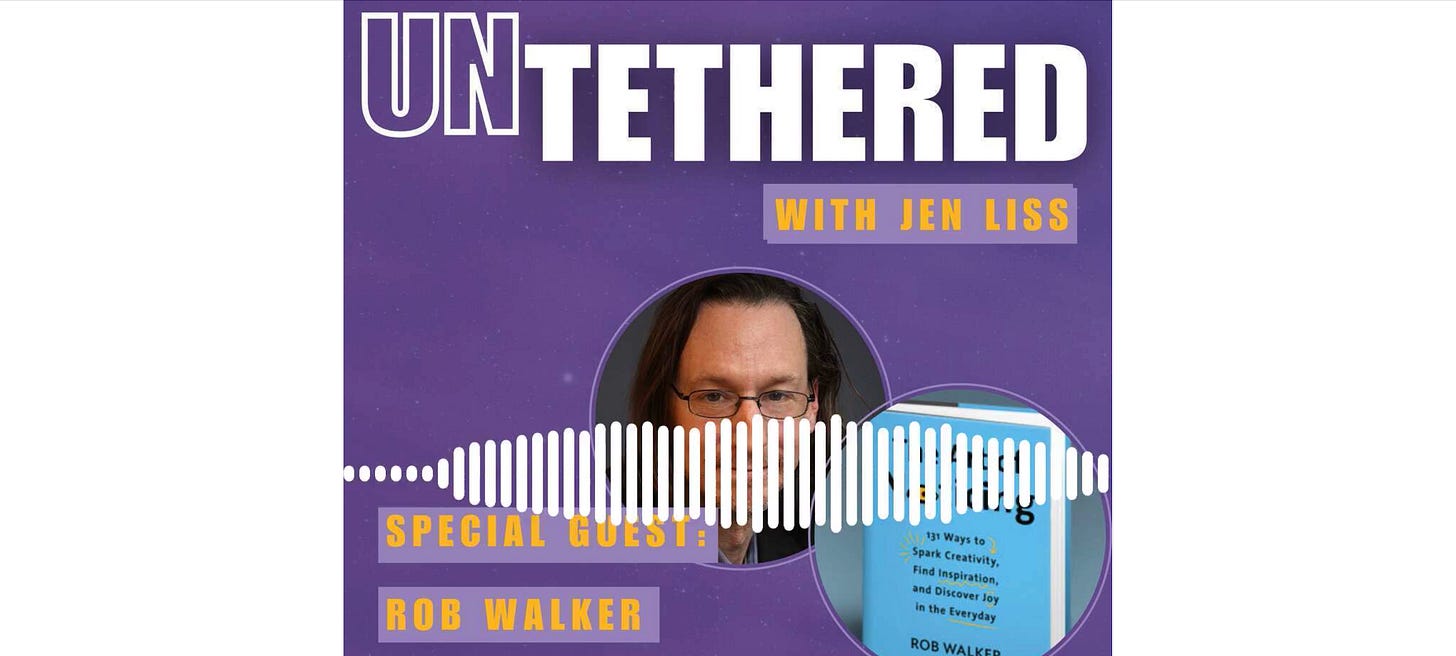 ---
OKAY THAT'S IT!
As always, I value your feedback (suggestions, critiques, positive reinforcement, constructive insults directed at me, not at anyone else, etc.), as well as your tips or stories or personal noticing rituals, things we need a word for, and of course your icebreakers: consumed@robwalker.net. Or use the comments.

—> Or just click the heart symbol. That always makes my day.
And thanks for reading …
rw
All this by Rob Walker PO Box 171, 748 Mehle St., Arabi LA 70032. Send me mail!
To unsubscribe see the grey box at the bottom of the email, or go here

---
"